Attorney Kenneth H. Lewis
Meet Your Experienced Los Angeles Criminal Defense Lawyer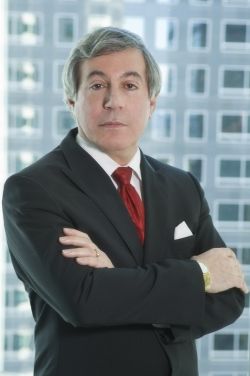 Attorney Kenneth H. Lewis has practiced criminal law for more than four decades. He is from a family of lawyers and judges and began his career practicing alongside his father, Attorney Arthur Lewis. Before that, Attorney Lewis studied at UCLA and later received his Juris Doctor degree from Loyola Law School. While at school, Kenneth interned for U.S. Senator Floyd Haskell during the Watergate Hearings.
After working with this father, Attorney Lewis continued to be passionate about criminal law and using his knowledge and insight to secure justice for his clients. He worked with Stephen G. Rodriguez and Associates but later went on to found his own firm, the Law Offices of Kenneth H. Lewis. Since then, he has successfully handled an array of different criminal law matters, including trial, appeals, writs, and motions in both state and federal court. He argued before the California Supreme Court in People vs. Avelino Leon and appeared before the United States Supreme Court in California vs. Rooney.
Over his career, Attorney Lewis' knowledge and experience as allowed him to hold several prestigious stations, including as Arbitrator for the Los Angeles Superior Court and as Judge Pro Temp, as well. He's lectured at U.C. Irvine and has shared his insight with countless attorneys via accredited Continuing Legal Education courses. He is currently a board member of the Wilshire Bar Association and a member of the Criminal Courts Bar Association, as well.
Attorney Lewis is also committed to the betterment of our larger Los Angeles community. He is a board member and president of the city's oldest homeowners' association, has lectured at the Small Business Administration business forums, and was the recipient of a Kaiser Foundation neighborhood improvement grant.
Both inside and outside of court—and inside and outside of California—Attorney Lewis has worked tirelessly to ensure that his clients receive every consideration they deserve before the law. Unlike other attorneys, he believes that clients deserve to understand the proceedings against them and, with that awareness, stand with confidence to confront the allegations against them. Attorney Lewis has assisted countless clients navigate this process and always ensures that the best possible outcome is placed within reach.
Bar Admissions:
California, all Trial and Appellate Courts
Federal Courts:
United States District Court, Central District.
United States District Court, Southern District.
United States District Court, Northern District
Ninth Circuit Court of Appeal
United States Supreme Court
United States Tax Court
Memberships:
Former Board Member of the Wilshire Bar Association